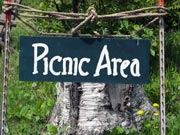 Trailside Cabins & Motel

Amenities & Activities
" Thick stands of pine and aspen rose to my left, and to my right, Lake Superior's waves lapped a pebbled shore. The day was hot, but the air was crisp and tingly, and clouds feathered the sky."

Daisann Mclane, New York Times
Home Page
Cabins & Motels
Rates, Specials
& Policies
Location
218-387-1550
email
Picnic Area

Enoy our picnic tables, fire pit and park style charcoal grills.
Relax!

Sit a spell in our Adirondack lawn chairs.
Lake Trail

Amble down this wooded path from the cabins to Lake Superior!
Bike Path

The Gitchi Gami bike path passes right in front of Trailside. Perfect for walking into town, too!
Grand Marais

Throw rocks in the lake, watch sailboats, shop, dine, mosey around and enjoy our little town!
The Woods
Get out in the woods - hike, fish, canoe, pick berries, spot birds and wildlife.
Grand Marais


The village of Grand Marais sits a half mile down the hill from Trailside Cabins & Motels. Enjoy our beautiful harbor, local shops, full array of restuarants, galleries, plays and live music.

Learn more about what to do in
Grand Marais by clicking here.